About the Author
Laurell K. Hamilton is the New York Times bestselling author of the Meredith Gentry novels: A Kiss of Shadows, A Caress of Twilight, Seduced by Moonlight, A Stroke of Midnight, Mistral's Kiss, A Lick of Frost, and Divine Misdemeanors, as well as seventeen acclaimed Anita Blake, Vampire Hunter, novels. She lives in St. Louis, Missouri.
Laurell K. Hamilton's website & Laurell K. Hamilton's Twitter
Click the cover of the story to see what I loved about it!
---
Anita Blake, Vampire Hunter
Series Synopsis
Anita lives in a parallel universe, much like our own, save that not only do things like vampires and shapeshifters exist but their presence is public knowledge. The novels follow Anita's conflicts with the supernatural as she attempts to solve a variety of mysteries, come to terms with her abilities, and navigate a complex series of romantic and political relationships.
Series Warning: Polyamorous relationship, violence, and general badassery
---
Merry Gentry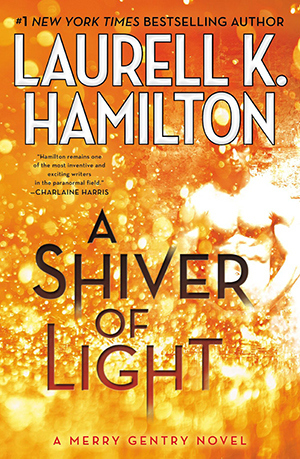 Series Warning: Polyamorous relationship, violence
---