About the Author
Gena Showalter is the New York Times and USA Today best-selling author of the wildly popular White Rabbit Chronicles, the Angels of the Dark, the Lords of the Underworld, and the Otherworld Assassins series.  In addition to being a National Reader's Choice and RITA nominee, her romance novels have appeared in Cosmopolitan and Seventeen magazine, and have been translated in multiple languages.  She lives in Oklahoma with her family and menagerie of dogs, and truly believes love conquers all.
Gena Showalter's website & Gena Showalter's Twitter
Click the cover of the story to see what I loved about it!
---
Imperia
---
Atlantis
Series Synopsis
Enter a mythical world of dragons, demons and nymphs…enter a world of dark seduction and powerful magic…enter Atlantis…
---
Tales of an Extraordinary Girl
Series Synopsis
Earth, wind and fire aren't just a band anymore…
Tales of an Extraordinary Girl features Belle Jamison, a twenty-four year old barista who develops unexpected superpowers over the four elements. She's hunted by super sexy PSI agent –Paranormal Studies and Investigation — Rome Masters, who's got a secret of his own…
---
Lords of the Underworld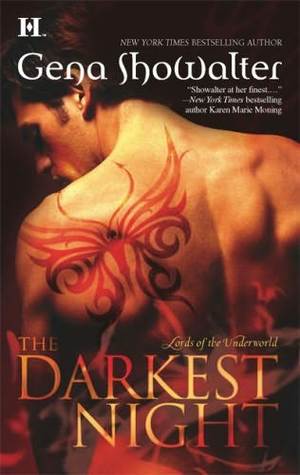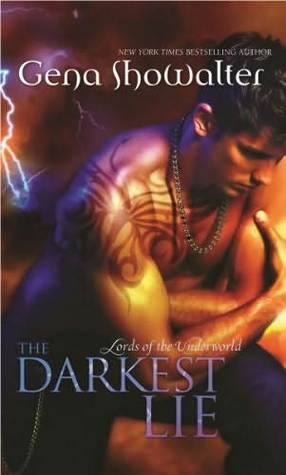 Series Synopsis
Long ago, twelve immortals warriors – each more dangerously seductive than the last — stole and opened Pandora's box, unleashing the evil from within. Now they carry that evil within themselves. Violence, Pain, Death, Disease, Disaster, Misery, Doubt, Promiscuity, Defeat, Lies, Secrets, and Wrath. When a powerful enemy returns, they will travel the world in search of a sacred relic of the gods – one that threatens to destroy them all.
---
Catch A Mate
How to catch the love of your life . . . with his pants down!
Jillian Greene is always getting caught in the act — it's her job! Working at Catch A Mate, Jillian gets paid by suspicious wives to smile, flirt and prove that no man can be trusted around the opposite sex. Her only ground rule? She never gets physical. Until a heart-stoppingly gorgeous male walks in . . .
Marcus Brody has just been hired as bait to test female fidelity. But the last thing Jillian needs is a partner . . . especially an infuriating, irresistible man who's got her fantasizing about tearing off his clothes.
Can a savvy modern woman find happiness with the most tempting man she's ever known? Is there such a thing as a totally monogamous male?
---