About the Author
Mary Calmes lives in Lexington, Kentucky, with her husband and two children and loves all the seasons except summer. She graduated from the University of the Pacific in Stockton, California, with a bachelor's degree in English literature. Due to the fact that it is English lit and not English grammar, do not ask her to point out a clause for you, as it will so not happen. She loves writing, becoming immersed in the process, and falling into the work. She can even tell you what her characters smell like. She loves buying books and going to conventions to meet her fans.
Mary Calmes' website & Mary Calmes' Blog
Click the cover of the story to see what I loved about it!
---
A Matter of Time Series
---
Change of Heart Series
Series Warnings: werepanthers, sex in partially shifted form
---
L'Ange Series
Series Warnings: shape-shifters
---
Mangrove Stories Series
---
Timing Series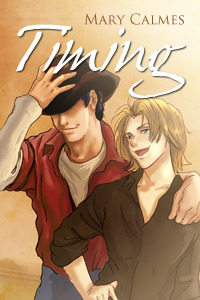 ---
Warders Series
Series Synopsis
An urban-fantasy, m/m romance series.
---
Acrobat
Forty-five-year-old English professor Nathan Qells is very good at making people feel important. What he's not very good at is sticking around afterward. He's a nice guy; he just doesn't feel things the way other people do. So even after all the time he's spent taking care of Michael, the kid across the hall, he doesn't realize that Michael's mob muscle uncle and guardian, Andreo Fiore, has slowly been falling in love with him.
Dreo has bigger problems than getting Nate to see him as a potential partner. He's raising his nephew, trying to leave his unsavory job, and starting his own business, a process made infinitely more difficult when a series of hits takes out some key underworld players. Still, Dreo is determined to build a life he can be proud of—a life with Nate as a cornerstone. A life that is starting to look like exactly what Nate has been seeking. Unfortunately for Dreo—and for Nate—the last hits were just part of a major reorganization, and Dreo's obvious love for Nate has made him a target too.
---
Again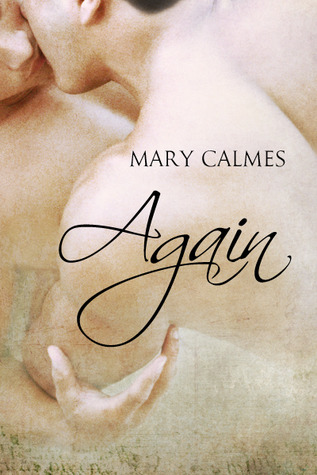 Six years ago, Noah Wheeler went to meet his boyfriend, Dante Cerreto, at the airport, and his world ended. Dante was kissing someone else and claimed to be in love. So Noah took his heartbreak—and the sonogram pictures of their surrogate child—and closed the door on the big picture of what he thought his life would be, focusing instead on the piece of the dream he got to keep, being a father.
Now on vacation in Las Vegas, Noah accidentally runs into the Cerreto family, and then the man himself, and learns that not only was he deceived, but Dante was as well. Now Dante wants to make up for lost time, six years' worth, and to do that he needs Noah, the only man he's ever loved, and Grace, the daughter he didn't know he had, to give him a chance at happiness. Dante's going to have to take a crash course in communication and seduction, though. Noah's not going to fall in love just to be broken again.
---
All Kinds of Tied Down
Deputy US Marshal Miro Jones has a reputation for being calm and collected under fire. These traits serve him well with his hotshot partner, Ian Doyle, the kind of guy who can start a fight in an empty room. In the past three years of their life-and-death job, they've gone from strangers to professional coworkers to devoted teammates and best friends. Miro's cultivated blind faith in the man who has his back… faith and something more.
As a marshal and a soldier, Ian's expected to lead. But the power and control that brings Ian success and fulfillment in the field isn't working anywhere else. Ian's always resisted all kinds of tied down, but having no home—and no one to come home to—is slowly eating him up inside. Over time, Ian has grudgingly accepted that going anywhere without his partner simply doesn't work. Now Miro just has to convince him that getting tangled up in heartstrings isn't being tied down at all.
---
Any Closer
Charlie Ryder has a colorful past, painful memories, and an embarrassing secret. After three years working for Leo Foster's construction company, Charlie's worst fears are realized, and Leo finds out what Charlie has worked so hard to hide. When Leo meets the revelation with absolute love and acceptance, Leo has to trust that Charlie's love isn't just gratitude, and Charlie has to learn to trust again, period. It's going to take a lot of work for these two men to get any closer.
---
Control
Vy Aleknos is the leader of a hawk shifter flock. Openly gay since he was a teen, Vy is proud and self-assured on the outside, while secretly worrying he'll be forced to spend his life alone because two males can't be mates. When bear shifter Robert Cimino appears in Vy's small town, Vy realizes his concerns were unfounded — he has a male mate, and a sexy, dominant one to boot.
Robert is a bear shifter who refuses to shift. Immediately attracted to Vy, he deviates from his normal pattern and seeks more than a one off with the powerful, bristly hawk. But Robert's affections are rooted in his human form, and when Vy discovers Robert doesn't recognize him as his mate, he pulls away. If Robert wants to stay with Vy, he must convince a man deeply ruled by his animal instincts to give their relationship as humans a chance.
Written with Cardeno C.
---
Floodgates
Tracy Brandt considers himself a lucky man. He has a wonderful family, good friends, and a dependable job. His love life, however, features a cheating ex who, though out of the house, is not yet out of the picture—with a past that just might get Tracy killed.
Homicide inspector Cord Nolan wants nothing more than to show his best friend's little brother that he's a reliable man, but to do that he'll have to get Tracy to look past the player he used to be. It'll be a tough sell; reputation is everything, and Cord's is tarnished by his past indiscretions.
Tracy and Cord have spent five years trying to suffocate their fiery attraction under a blanket of grudging antagonism. When Tracy finds himself with a target on his back, Cord finally has the chance to ride to the rescue and break through the dam of Tracy's reserve. But he'd better be careful: if Cord is breaking the floodgates to wash away the past, he's going to have to hold tight to Tracy to make sure they're still standing when the tumult recedes.
---
Heart of the Race
Varro Dacien spends his life riding toward the next adventure. Brian Christie, his best friend and touchstone, the one person who's always truly seen him, plays sidekick on these madcap adventures and subsequent trips to the hospital until he can't take it anymore. While Brian can see Varro, Varro has never caught on that he's breaking his best friend's heart.
Without Varro, Brian builds himself a life that's all about just getting by, doing his best to ignore the hole in his heart and his life. Without Brian to balance him, Varro pushes harder and takes more risks to reach that ultimate high. His job racing high-octane bikes on suicide-level courses makes it easy to get that rush… until it's no longer enough and Varro realizes it's not the race, but who's waiting at the finish line that truly matters. Now he just has to convince Brian to
---
Where You Lead
ATF agent Peter Lomax isn't a hearts and flowers kind of guy, but he can be possessive, and it caused problems until Carver Fleming. Carver may be part of the art world, but he gets Peter, loves belonging to the man, and Peter treasures the way Carver understands them together.
Carver loves Peter, but he's fully aware that six months doth not a commitment make. Carver wants to make the relationship last forever, but he'll have to leave their life in Chicago to take care of the family he loves. He wants to do it with Peter by his side, but going from the city of Chicago to tiny Colt, Kentucky is a big change.
Carver has only one Christmas wish: Please, oh please, let Peter fall enough in love with Carver's family to follow Carver home.
---