About the Author
Amber likes to spend the day dreaming of hot men doing steamy things to other hot men. With that in mind she has written several m/ m books in the fantasy and contemporary genres. She lives in Texas with her husband, two sons, two cats and one extremely stupid dog.
Amber Kell's website & Amber Kell's WordPress
Click the cover of the story to see what I loved about it!
---
A Vampire's Kiss Series
Series Synopsis
The need for paranormal love is the focus of this series. What is a detective to do when he finds passion with a powerful vampire? And can a trapped soul find a way to come back to life and claim his lover? Ordinary men will find extraordinary love in their pursuit of justice. Police detectives will bond with vampires, bartenders will find true love and magic will brighten the air its power. How far will a man go to please his lover and be on the other end of a Vampire's Kiss?
---
BDSM Club Series
Series Warning: BDSM themes
---
Banded Brothers Series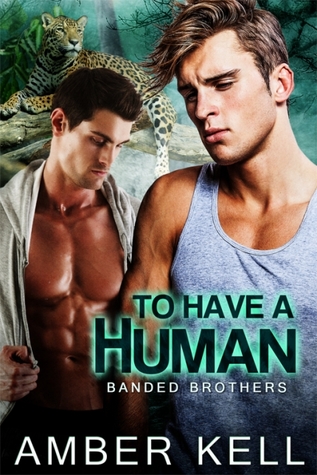 ---
Blood, Moon, and Sun Series
---
Club Soulfinder Series
---
Dragon Mate Books / Dragon Men Series
---
Hidden Magic Series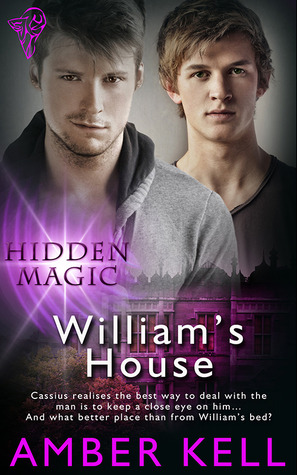 Series Synopsis
People go about their day-to-day world, rushing from here to there, unaware of the hidden world of magic. Wizards, werewolves and other magical beings roam the earth searching for their other half. They sometimes hunt for centuries before they find the one to complete them.
In this series, we discover what men are willing to do in order to keep the man they are destined to belong to.
---
Killers & Thorns Series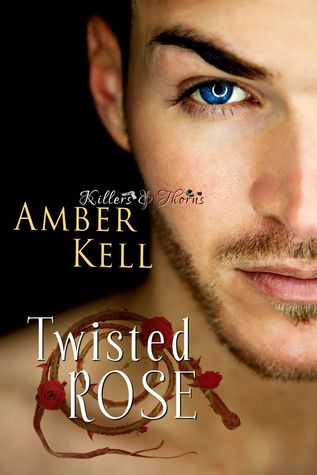 Series Warning: BDSM themes
---
Love and Vampires Series
---
Mercenary Love Series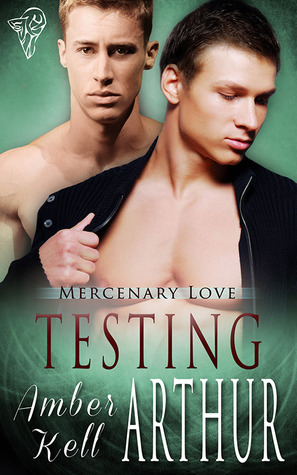 Series Synopsis
Mercenary men. Sexy, muscled men with weapons. What happens when hard men fall in love with other men? When another person becomes more important to them than their own lives? Hard, ruthless, men who will put everything on the line for love and honour are the focus of this series. With unexpected love comes grave responsibility, and the rocky path to a happy ending can sometimes leave bodies along the way. The heart may love where it may, but sometimes, to protect it, you need a big weapon and a lot of attitude…
---
Moon Pack Series
---
Planetary Submissives Series
Series Synopsis
Being strong doesn't mean you don't need anyone.
Depending on another person doesn't make you weak, because sometimes letting someone else help proves you're braver than you thought. In some cases, submissives that are more powerful than most in their own right need another man or men to balance them. Combining love and abilities has never been so sexy. Exotic planets, rich traditions and unusual situations give a unique look at men who'll risk everything for the chance to find the perfect partner to complete them.
---
Supernatural Mates Series
Series Synopsis
It doesn't matter the form love takes, when a shifter finds his mate there's nothing that can stand in his way.
This series explores love in all its various shapes and the people who can change their shape at will.
Pack, pride and sloth will protect what is theirs and if some of their members need a little push to find true love, well there's nothing wrong with a little direct intervention, especially when killers are on the loose.
---
Thresl Chronicles Series
Series Synopsis
Thresls are rare shapeshifting creatures that can only be born on one planet in the universe. In order to transform from beast to man they have to bond with a human mate. Once transformed they are forever bound to the one they've chosen, however, sometimes what should be an automatic process turns into a traumatic event.
While mates and enemies battle for the good of the Thresls, the cat creatures themselves will ultimately have to decide if they want a planet of pure bred shifters or if they can make room for their half-bred children and stubborn human mates.
---
The Under Wolves Series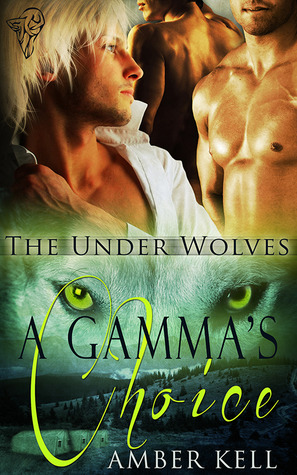 Series Synopsis
War is brewing with the vampires and the werewolves need to eradicate them all or be destroyed. The undead despise werekin and have no problem sucking them dry and tossing aside their corpses. Finding their mates make the werekin stronger but what happens when their mates aren't Alphas? 
Under Wolves. What happens when the Alphas are not necessarily the ones in charge? Gammas and Omegas might be submissive in life but when love comes along, they will do whatever necessary to protect the ones they've claimed for themselves.
---
A Wizard's Touch Series
Series Synopsis
Wizards, shifters, dragons and gnomes work to circumvent monsters and evil in this series of paranormal mates. In this group of stories, lovers must use their supernatural abilities to overcome adversity against what they are and who they choose to love. Even the strongest wizard will need his mate to keep him alive, and the weakest man will find strength in the people around him.
Come visit the world of magic and find out how true love can only survive with A Wizard's Touch…
---